Your daily source for trading strategies, tech news, and politically incorrect humor

Your daily source for trading strategies, tech news, and politically incorrect humor.
Dear eMBers,

Your Morning Bullets are here. Let's dig in.
INVESTOR INSIGHTS – Market Update
Norway's Sovereign Wealth Fund has a trillion dollars.
The fund has typically focused on the European stock market and Norway's trading partners.
However, a change is coming.
The Norwegian central bank said:
"The Bank's advice is that the geographical distribution should be adjusted further towards float-adjusted market weights by increasing the weight of equities in North America and reducing the weight of equities in European developed markets."
If this moves forward, billions of dollars will flow from Europe to the U.S.
Bring it on Norway!
Norway wealth fund should move more investment to North America, central bank says
YOUR SILICON VALLEY (LIBERAL) OVERLORDS
Have you heard of an exercise bike called a Peloton?
Peloton bikes connect to your Wifi and you can participate in live stream classes.
How?
The bike has a large integrated monitor.
Peloton is getting ready to go public at a $8 billion valuation.
Yet according to its filing, the company lost $195 million in the fiscal year ending June 30, 2019. That's four times worse than the company's $48 million loss in Fiscal Year 2018.
Despite quadrupling losses in Fiscal Year 2019, founder/CEO John Foley paid himself a whopping $21 million in total compensation.
This is completely absurd. I almost think there's a formula how to become a billionaire:
Step 1 – Find a product people love and price it WAY BELOW your cost
Step 2 – Create a mission statement that talks about technology
Step 3 – Raise money at a very high valuation… you are a tech startup after all
Step 4 – Burn investor's capital and double or triple your losses every year
Step 5 – Go public in a market bubble
That's it!
Cycling Startup Peloton Files for IPO as Sales, Losses Surge
TRUMP DERANGEMENT SYNDROME
Lawrence O'Donnell's MSNBC had to apologize to President Trump.
He said Russian oligarchs co-signed President Trump's loans.
I'm guessing this was his verification process:
I heard that somewhere. Just can't remember the source. Oh well, it's probably true anyway.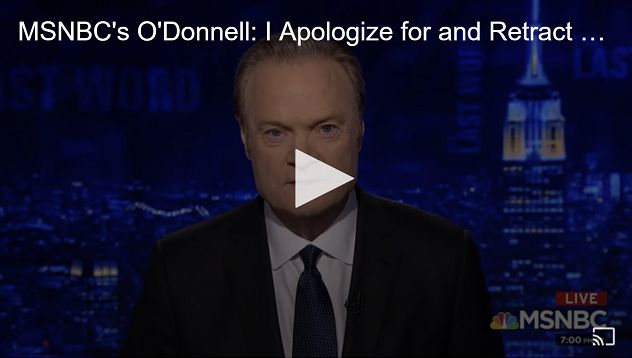 CRAZY-INTERESTING OR RIDICULOUSLY-WEIRD
ADDITIONAL READING AND RESOURCES (ARR)
I can't get into all the news and interesting information out there in this one email, so what you'll find here are articles, presentations, and resources I'm digging into and believe you should as well.
If you're interested in learning more about a conservative options trading strategy…
One that ANYONE can use to make money in the market…
Then check out a brand-new research service, Jeff Clark Trader.
It can help you start generating extra income…
By trading options on three specifically chosen stocks, over and over again, to fund a comfortable retirement.
Be among the first to join and get a one-year subscription for just $19. That's less than $1.60 per month.
You can't afford not to have it given the current market volatility.
Your biggest fan,
Frederick Frost
P.S. We'd love your opinion.
How useful did you find today's Morning Bullets?
Not useful – It was ok – It was good – Very Useful
13.2% 13.8% 46.6% 26.4%
Note: Percentages are updated once per week on Sundays and include all feedback since inception.