Great American Holiday, Snap and Kanye

Your daily source for trading strategies, tech news, and politically incorrect humor.
Fellow eMBers,
Memorial Day is a great American holiday.
It honors the men and women who died while serving in the U.S. military.
Originally known as Decoration Day, it became an official federal holiday in 1971.
Throw a barbecue, go to a party, or simply relax in your backyard.
Memorial Day is a great day to spend with the people you love.
Enjoy your day off!
INVESTOR INSIGHTS – Elections and Stock Market Returns (part 2)
I talked about the effect of elections on stock market returns on Saturday.
We left off talking about a pattern that produced more than 60% average returns.
Here it is: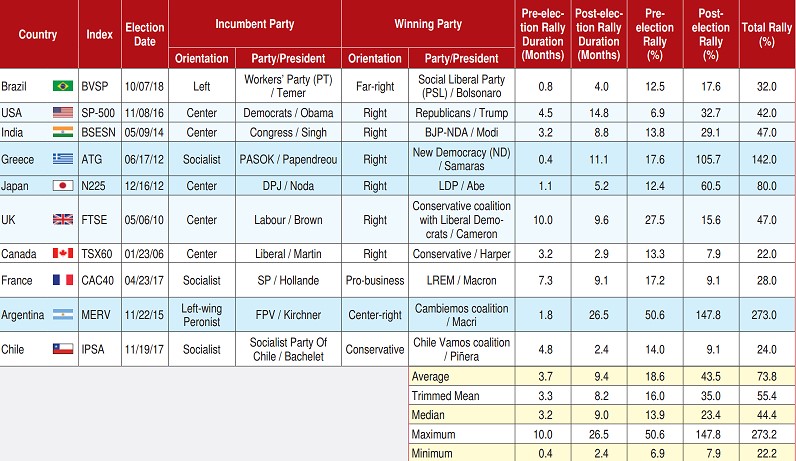 Source: Stocks & Commodities Magazine
Takeaway: there are investment opportunities leading up to the elections.
But I think there are much bigger opportunities out there right now.
And 5G is one of them.
Many of you have emailed me asking me to dive deeper into 5G.
I heard you loud and clear.
And I'm going to dig into it this week.
Stay tuned…
YOUR SILICON VALLEY (LIBERAL) OVERLORDS
Is Snapchat ready to dance?
It sure seems like it.
According to The Wall Street Journal, Snapchat is in talks with major record labels.
Their goal?
License songs for users to embed in their posts.
Snapchat has over 300m monthly users.
And while they're waiting, they should dance to their own music…
TRUMP DERANGEMENT SYNDROME
David Letterman has a new show on Netflix.
It's called "My Next Guest Needs No Introduction" and the second season will launch next week.
Kanye West was one of the first guests.
Letterman didn't waste any time during the interview. And steered the conversation toward President Trump.
But Kanye wasn't intimidated. Instead, he said Trump voters are "treated like enemies of America."
Letterman then escalated and made his forceful claim against President Trump.
Before responding, Kanye took a long pause…
And then he asked:
"Have you ever been beat up in your high school for wearing the wrong hat?"
Letterman fired back asking him who is doing the bulk of the bullying in America right now.
And Kanye replied: "Liberals bully people who are Trump supporters!"
CRAZY THINGS LIBERALS SAY
On Saturday, I shared with you a video of Nancy Pelosi stammering through her speech.
Guess who came to her rescue?
The failed presidential candidate, Hilary Clinton.
She said (click the image to watch the video):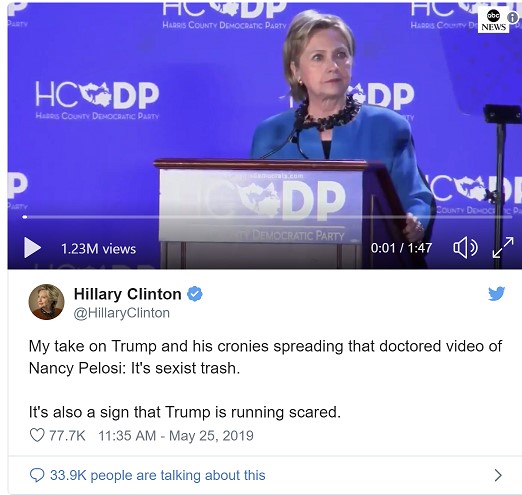 Unfortunately, she was way off (as always).
And she didn't realize the video shared by President Trump was a different video.
The other (posted on YouTube) slowed her speech so that she sounded drunk
Oops…
Hilary just can't seem to win…
CRAZY-INTERESTING OR RIDICULOUSLY-WEIRD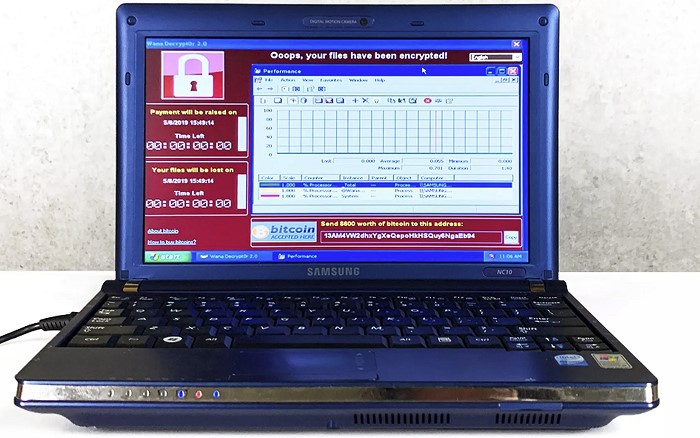 ADDITIONAL READING AND RESOURCES (ARR)
I can't get into all the news and interesting information out there in this one email, so what you'll find here are articles, presentations, and resources I'm digging into and believe you should as well.
I'll be honest. I missed the entire marijuana stock rally. 

But I'm starting to do some research (I don't think it's too late).
If you want to get a head start, check out this paid research from National Institute for Cannabis Investors: 
Featuring John Boehner (former speaker of the House)
Gold level subscription is only $39 for one year. By the way, I get a small commission if you sign up.
Your biggest fan, 
Frederick Frost
P.S.  We'd love your opinion.
How useful did you find today's Morning Bullets?
Not useful at all – It was ok – It was good – Extremely Useful