Your daily source for trading strategies, tech news, and politically incorrect humor.
Dear eMBers,

Your morning bullets are here. Let's dig in.
INVESTOR INSIGHTS – Gold and S&P
Yesterday, I talked about gold being overextended. 
And that we are nearing a short term top. 
What did I do?
I picked up some GDX and GLD puts.
I'll let you know how the trade plays out. 
The stock market sold off. But it wasn't panic selling. 
I suspect everything is gearing up for the G-20 meeting at the end of the week. 
And any positive news from that meeting could send the market higher. 
YOUR SILICON VALLEY (LIBERAL) OVERLORDS
SpaceX Falcon Heavy megarocket launched 24 satellites to orbit. 
It was its first launch at night. And SpaceX aced it.
Side booster landed safely back on the base. 
But the center core crashed and burned. 
Oh well, can't get them all Elon…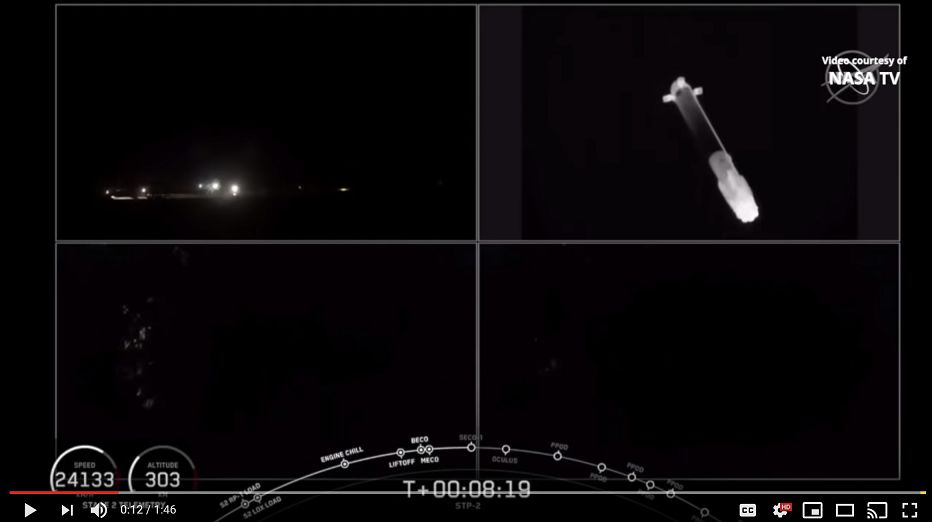 TRUMP DERANGEMENT SYNDROME
CNN's Anderson Copper abruptly goes to commercial. 

He recently interviewed President Trump's accuser E. Jean Carroll.
Why? 
She said "I think most people think of rape as being sexy – think of the fantasies."
CNN continues to take national news to the next level…
Congressional Budget Offers issued its new debt projection.
The projection is an 11 percent REDUCTION from last's year estimate.
The reduction was driven by lower spending on wildfires and hurricanes. And lower Social Security payments because of reduction in number of beneficiaries. 
Don't get me wrong, the debt level is still very high.
But I'll take a reduction any day of the week. 
CRAZY-INTERESTING OR RIDICULOUSLY-WEIRD
ADDITIONAL READING AND RESOURCES (ARR)
I can't get into all the news and interesting information out there in this one email, so what you'll find here are articles, presentations, and resources I'm digging into and believe you should as well.
Trump's 2019 Tax Bonanza – New "Loophole"
Your biggest fan, 
Frederick Frost
P.S.  We'd love your opinion.
How useful did you find today's Morning Bullets?
Not useful – It was ok – It was good – Extremely Useful
  13.9%         12.1%         46.3%                 27.8%
Note: Percentages are updated once per week on Sundays and include all feedback since inception.