Your daily source for trading strategies, tech news, and politically incorrect humor.
Hey there, Bullets Fans –
Your Morning Bullets Brief Updates are here! And that means trivia is, too.
On this day, in 1968, the S&P 500 reached an important milestone  Can you guess what it was?
Think you know the answer? You can check it in the closing area down below!
Image Source: Getty Images
The government releases its latest jobs report today, and stock futures were mixed as investors anticipated what that data might reveal. Analysts are expecting that the economy added some 671,000 new jobs in May—growth that would be more than double the pace of April's. The unemployment rate is likely going to drop below 6%.
Corporate executives, meanwhile, are keeping an eye on further discussions between President Joe Biden and Senator Shelley Moore Capito, who is leading the charge when it comes to GOP negations on infrastructure.
And, as the AMC Entertainment saga continues, shares of the movie chain fell 4% during premarket trading, after a nearly 20% dip yesterday.
The world's largest digital currency also dipped this morning, after the CEO of Tesla tweeted a cryptic message with a broken heart.
What other market headlines should you be aware of this morning? 
Other News That Matters To You:
Everyday investors can get in on the action with this stock
Recommended Link:
Paul Mampilly is a Wall Street legend.

(Barron's crowned his hedge fund as the "world's best" and Kiplinger ranked it in the top 1%.)

But a few years ago, he left Wall Street.

"I just grew tired of helping the rich get richer," Paul explains. "So I started sharing my No. 1 investment picks with Main Street Americans." 

And his No. 1 stock picks across his various research services have been phenomenal.

In 2017, he recommended Plug Power. It gained 1142% in 3.5 years.

In June 2018, he recommended Tandem Diabetes. It's currently up 520% and still climbing.

In December 2019, he recommended Enphase Energy. It gained 638% in 1 year.

And in March of last year, he recommended Carvana. It's currently up 877%and still climbing.

But Paul believes his No. 1 stock pick for 2021 could go even higher.

(By clicking this link you will be automatically opted in to Bold Profits Daily)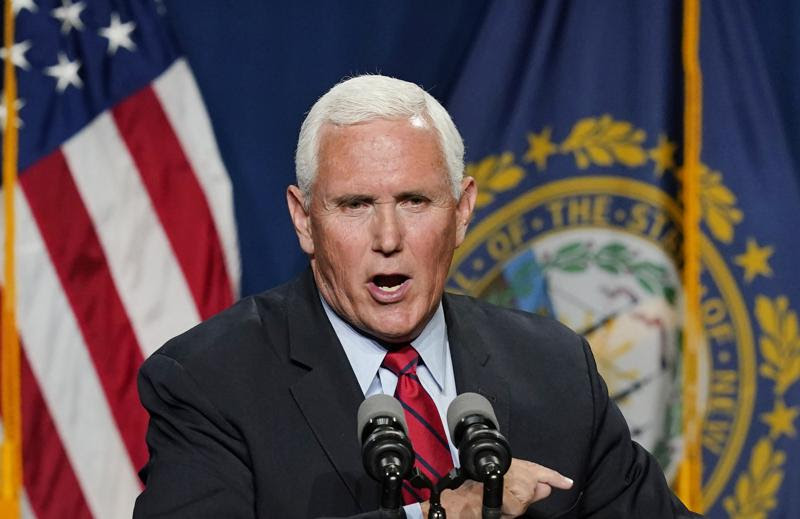 Former Vice President Mike Pence appeared to support his former boss, and their "Make America Great Again" message, in a New Hampshire speech, despite their rift over the Jan. 6 Capitol riot.
Pence had come under fire at the time for refusing to overturn the election results as Donald Trump had requested. He also attended President Joe Biden's inauguration, despite Trump's refusal to do so.
"President Trump and I have spoken many times since we left office," Pence said. "I don't know if we will ever see eye to eye on that day, but I will always be proud of what we accomplished for the American people over the last four years. And I will not allow Democrats or their allies in the media to use one tragic day to discredit the apsirations of millions of Americans."
What else did Pence say in this speech, and why do many think he may be setting the stage for a 2024 presidential run?
More Headline You Need To Read:
Fredrick Frost
P.S.  How useful did you find today's Morning Bullets? 
Not useful – 22.95%
It was ok – 13.23%
It was good – 38.01%
Very useful – 25.81%
Note: Percentages are updated once per week on Sundays and include all feedback since inception.