Your daily source for trading strategies, tech news, and politically incorrect humor.
Dear eMBers,

Your Morning Bullets are here. Let's dig in.
INVESTOR INSIGHTS – Market Update
The weekend was quiet.
I didn't see any news escalating the U.S. China trade war.
Let's take a look at what's coming this week…
The second quarter earnings season is coming to an end.
But we still have a couple of big companies reporting their earnings this week. These companies include Walmart, Cisco Systems, Nvidia and Deere.
And there are a number of economic reports coming out this week. On Tuesday, CPI inflation data report comes out. And on Thursday, we'll get the following reports: Retail sales, PCE inflation data, industrial production and regional Fed survey.
Some analysts say the worst is over for stocks and we should continue to move up.
YOUR SILICON VALLEY (LIBERAL) OVERLORDS
Facebook is in hot water… again!
Why?
TechCrunch reports a federal appeals court rejected Facebook's argument to block a class action lawsuit which could see the firm facing billions in potential damages.
The class action lawsuit relating to the storing of biometric data of millions of users.
Facebook told Reuters in a statement: "We have always disclosed our use of face recognition technology and that people can turn it on or off at any time."
Let's see how Zuckerberg gets out of this one…
Anyway…
I heard many people say that it's almost impossible to delete a FB account.

Here is a guaranteed way to get banned:
Log in and post as much Pro-Trump material as you can find…
You'll be banned by the next morning… guaranteed!
TRUMP DERANGEMENT SYNDROME
Jeffrey Epstein was found dead in his Manhattan cell.
The New York City medical examiner's office said Sunday that it had completed an autopsy. But they need more information before determining the cause of death.
Was it a suicide or Arkancide?
Conservative commentator, Terrence Williams, tweeted:
"Died of SUICIDE on 24/7 SUICIDE WATCH ? Yeah right! How does that happen?"
Watch his video below…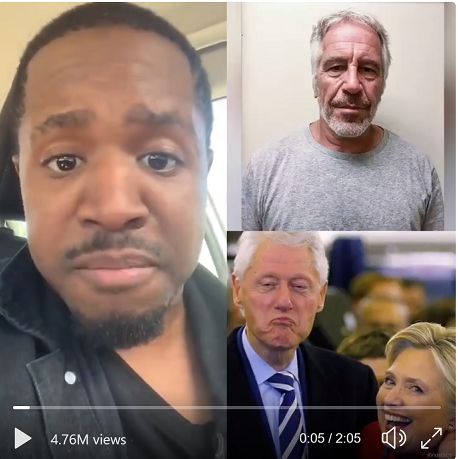 Joaquin Castro, Democratic Representative for Texas, posted the names and employers of 44 individuals in San Antonio who donated the maximum amount to Trump's campaign.
His intention was for donors to re-think what they are doing.
The result?

It backfired. And it might have inspired others to donate to Trump's re-election campaign, resulting in about $1 million raised for the president.
Watch Castro get roasted on MSNBC…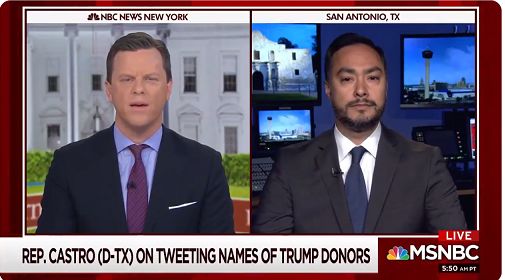 CRAZY-INTERESTING OR RIDICULOUSLY-WEIRD
ADDITIONAL READING AND RESOURCES (ARR)
I can't get into all the news and interesting information out there in this one email, so what you'll find here are articles, presentations, and resources I'm digging into and believe you should as well.
Interested in making extra income?

Check out master trader, Jeff Clark.
Your biggest fan,
Frederick Frost
P.S. We'd love your opinion.
How useful did you find today's Morning Bullets?
Not useful – It was ok – It was good – Very Useful
13.3% 13.6% 48.4% 24.6%
Note: Percentages are updated once per week on Sundays and include all feedback since inception.