Your daily source for trading strategies, tech news, and politically incorrect humor

Your daily source for trading strategies, tech news, and politically incorrect humor.
Dear eMBers,

Your Morning Bullets are here. Let's dig in.
INVESTOR INSIGHTS – Market Update
The S&P 500 is having a roller coaster month. And last week was a great example of tariff driven volatility that is impossible to predict.

The S&P 500 dropped 2.6% on Friday and the index ended the week lower three out of the last four weeks.
This week, investors will watch July's consumer spending numbers and another estimate of second-quarter GDP to see if the U.S. can continue outpace the rest of the world.
Upbeat July retail sales figures and strong earnings from companies including Target Corp. and Lowe's Co are encouraging about the health of consumer spending.
YOUR SILICON VALLEY (LIBERAL) OVERLORDS
Is this the first crime committed in space?
NASA is investigating an allegation of a female astronaut.
The report said she has been accused of improperly accessing the bank account
of her estranged spouse while aboard the International Space Station.
TRUMP DERANGEMENT SYNDROME
G7 summit of world leaders in France was a big success.
And President Trump shined. On Sunday, he announced a new trade deal with Japan (in principle).
"This is a tremendous deal for the United States," President Trump said after announcing the deal with Japanese Prime Minister Shinzo Abe. "It's a, really, tremendous deal for our farmers and agricultural ranchers, and also involves other things."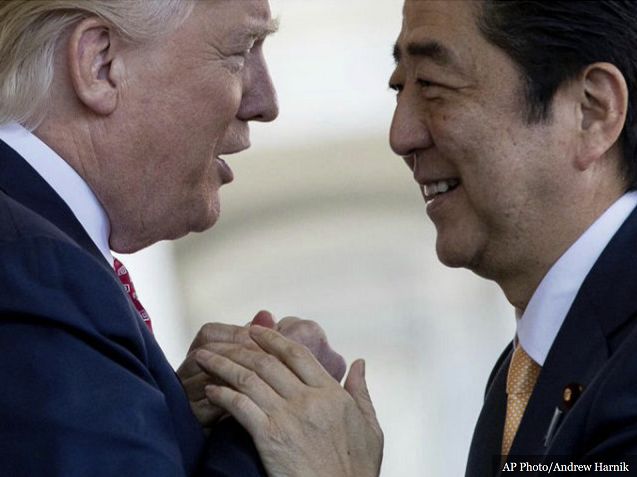 CRAZY-INTERESTING OR RIDICULOUSLY-WEIRD
ADDITIONAL READING AND RESOURCES (ARR)
I can't get into all the news and interesting information out there in this one email, so what you'll find here are articles, presentations, and resources I'm digging into and believe you should as well.
If you're interested in learning more about a conservative options trading strategy…
One that ANYONE can use to make money in the market…
Then check out a brand-new research service, Jeff Clark Trader.
It can help you start generating extra income…
By trading options on three specifically chosen stocks, over and over again, to fund a comfortable retirement.
Be among the first to join and get a one-year subscription for just $19. That's less than $1.60 per month.
You can't afford not to have it given the current market volatility.
Your biggest fan,
Frederick Frost
P.S. We'd love your opinion.
How useful did you find today's Morning Bullets?
Not useful – It was ok – It was good – Very Useful
13.2% 13.8% 46.6% 26.4%
Note: Percentages are updated once per week on Sundays and include all feedback since inception.