Your daily source for trading strategies, tech news, and politically incorrect humor

Your daily source for trading strategies, tech news, and politically incorrect humor.
Dear eMBers,

Your Morning Bullets are here. Let's dig in.
INVESTOR INSIGHTS – Market Update
The inverted yield curve is over – for now.

Short duration yields are no longer higher than long duration yields.

And that indicates that the recession alarms are off.

In fact, yesterday's yields boost was the biggest single-day jump the 10-year has seen since Trump was elected.

What's behind it?

Treasury market and economic conditions.

And outlooks for the US-China trade talks are much more positive.

The 10-year yield climbed as high as 1.97% yesterday.

It marked the biggest move since the 2016 election.

By the end of the day, it had settled to 1.928%.

And some folks see yields moving even higher.
Do you think it will continue?
YOUR SILICON VALLEY (LIBERAL) OVERLORDS
The DOJ won't drag their feet when probing Big Tech and Antitrust.

They'll be moving fast, eyeing two key factors.

How are big technology companies operating?

Are they engaging in anti-competitive behavior?

"We look to do this in an expeditious manner," Deputy Attorney General Jeffrey Rosen said. "We do not see this as one of these open-ended, goes-on-forever deals."

Has competition been reduced?

Is innovation being stifled?

Are consumers being harmed?

And Rosen made it clear the move isn't driven by any political agenda.

They won't be looking for a one-size-fits-all approach, either.

What will it mean over the long run?
TRUMP DERANGEMENT SYNDROME
Bernie Sanders released his immigration plan yesterday.

And it moves him even more to the left than he was.

The highlights?

A full stop on deportations.

Breaking up immigration enforcement agencies.

Full welfare for illegals.

Laying down the welcome mat for 50k+ "climate migrants."

And that would be just in his first year.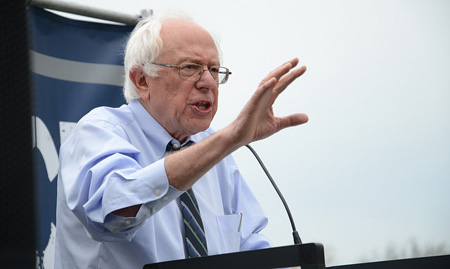 Source: cpusa.org
And if you've been here illegally for 5+ years, you'll get a free pass.

"When I am in the White House we will stop the hatred towards our immigrant brothers and sisters, end family separation, and locking children up in cages. We will end the ICE raids that are terrorizing our communities, and on my first day as president, I will use my executive power to protect our immigrant communities and reverse every single horrific action implemented by Trump," he said.

DACA will be back in full force.
And legal status extended to their parents.

The travel ban will be out.

Sanctuary cities will be A-OK.

A $14 billion legal defense fund for illegals.

The list goes on.

And it is just sickening.

It's all based on this lie he holds dear:

"Immigration is not a threat to national security," his plan says. "It is long past time we break up the Department of Homeland Security and refocus its mission on keeping our country safe and responding effectively to emergencies."

Wake up, America!

This is liberal lunacy we can't afford.
Robert Herjavec believes "the walls have finally come down" on what was once America's most exclusive investing opportunity.
He's talking about angel investing — getting in on the deals like you see Robert make on Shark Tank.
Now there's a way that everyone capitalize on this secret market. Startups can go from obscurity to being worth billions of dollars in a blink of an eye.
Robert reveals TWO private deals you can act on today.
We're guessing you're not a huge fan of The View.

But yesterday's was 100% worth watching.

The audience was out of control.

Whoopi had a total meltdown.

And Donald Trump Jr. had some massive wins.

It was truly magical.

Goldberg had several testy exchanges with audience members.

And it's a shame you can't see all that went on during the commercial breaks.
Some of Trump Jr's wins?

He threw the "cancel culture" back in Behar's face, with proof that she did wear blackface.

He called out Whoopi for defending Roman Polaski's child rape and "not rape-rape."

"I'm not questioning your character. I'm talking about, you're questioning my father's character, and I say we all have done and said things," Trump Jr. said.

And Goldberg quickly interrupted him.

He even got some Epstein hits in.
CRAZY-INTERESTING OR RIDICULOUSLY-WEIRD
A tech glitch led to some bizarre tweets, texts and alerts yesterday.

Major carriers sent out some messages from Valentine's Day this year that hadn't been delivered.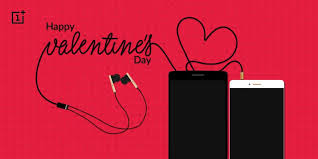 Source: PocketNow
And many of them were from exes and even from the dead.

In some cases, it led to some pretty awkward exchanges.
ADDITIONAL READING AND RESOURCES (ARR)
Thanks for reading today and being a loyal subscriber.
Your biggest fan,
Frederick Frost
P.S. We'd love your opinion.
How useful did you find today's Morning Bullets?
Not useful – It was ok – It was good – Very Useful
12.6% 13.5% 47.1% 26.8%
Note: Percentages are updated once per week on Sundays and include all feedback since inception.