Your daily source for trading strategies, tech news, and politically incorrect humor

Your daily source for trading strategies, tech news, and politically incorrect humor.
Dear eMBers,

Your Morning Bullets are here. Let's dig in.
INVESTOR INSIGHTS – Market Update
Time for your Monday Market highlights.

Yesterday, The Dow climbed 83.28 points, or 0.29%, to end the day at 28,907.05.
The S&P 500 rose 0.70%. The Nasdaq Composite rose 1.04%. Both climbed to record highs.

Stocks rose as optimism around the signing of the Phase One trade deal rose.

One of the biggest stories in the US China trade deal is that the US will no longer label China a currency manipulator.

As we head into Tuesday, several stocks should be on your radar.

They're making big moves in the pre-market trading hours.

These include JP Morgan Chase (JPM), Delta Airlines (DAL), and Game Stop (GME).

There are 8 more stocks investors have their eyes on.
YOUR SILICON VALLEY (LIBERAL) OVERLORDS
US Secretary of State Mike Pompeo had some strong words for Silicon Valley.

And the focus is on China.

"We need to make sure American technology doesn't power a truly Orwellian surveillance state. We need to make sure American principles aren't sacrificed for prosperity."

He was speaking at the Silicon Valley Leadership Group in San Francisco.

"Under Xi Jingping, the CCP has prioritized something called 'Military-Civil Fusion.' It's a technical term but a very simple idea. Under Chinese law Chinese companies and researchers must, I repeat — MUST — under penalty of law share technology with the Chinese military."

"Look, the commercial decisions are yours to make. You've got shareholders which hold you accountable; boards of directors to which you have fiduciary obligations. And I know your job is to make money for your shareholders. The Trump administration is all for it."

"Our government agencies are cooperating in new ways to stop the Chinese military from using our own innovation against us."

Will the Liberal Overlords actually listen?
TRUMP DERANGEMENT SYNDROME
There's trouble brewing for the Democrats.

Right now, the gloves are off, and everyone is fair game.

Sanders is fighting back against Biden and Warren.

As we head into the primaries it's going to get ugly.

But one of Sanders' leading ladies, Rep. Alexandria Ocasio-Cortez is leading a different fight.

And if you think all Democrats are created equal, this is sure to set you straight.

AOC is striking back against the Democratic Congressional Campaign Committee (DCCC) and is refusing to pay her $250,000 in dues.

Instead, she's created her own PAC.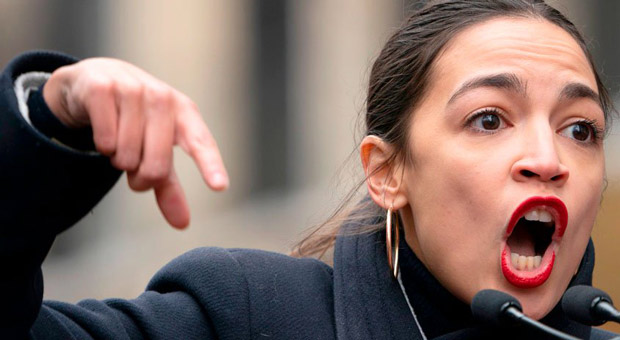 And it's about as left-wing and progressive as it can get.

"The rumors are true. Today we're announcing the Courage the Change PAC – and we need your help. We are pushing the envelope in D.C. by rewarding those who reject lobbyist money, fight for working families, and welcome newcomers."

If you're not sure what that means, just think "woke" and "purity tests."

And she's not alone.

A number of Democrats and progressives were furious when the DCCC announced last year that it would blacklist campaign consulting firms (and others) who worked against its preferred candidates.

"DCCC made clear that they will blacklist any org that helps progressive candidates like me. I can choose not to fund that kind of exclusion."

And since AOC isn't able to run for President herself, we can only suspect that the war chest they are building will benefit candidate Bernie Sanders.

Will moves like this help or hurt the Democratic contenders?
WHAT ARE YOU LOOKING FOR?
What would the "perfect stock" look like to you?
If you wanted to place one trade and retire a millionaire, what would you look for in a single stock?
Would it have the world's most elite investors behind it?
Would it have (proven) clinical trials of a technology so disruptive that it could save millions of lives?
Would it have patented (Patent # 24,875,090) technology that could monopolize a $8.18 trillion healthcare sector?
Would it have stock shares trading at a dirt cheap price of $6?
Would it have an incoming announcement that could start a historic market run like nothing we've ever witnessed before?
Well, what if I told you this exact stock exists and I have all the details waiting for you.
Would you be interested in learning how you could grab a 10,343% return on this historic stock?
Something amazing is happening in Iran.

And the Democrats and Mainstream Media are virtually silent about it.

Yesterday marked the third straight day of Iranian protests.

The people are angry with their government. And they only seem to be getting angrier.

While the government looks to be cracking down, their response is milder than many would have expected.

What began as hundreds of thousands of Iranians rallying and mourning the death of Soleimani is now something quite different.

Protesters are confronting heavily armed police.

They're tearing down posters of Soleimani.

There are even reports that they're going out of their way NOT to step on flags of Israel and the US that line the streets and sidewalks.

Could this be the start of something we thought we'd never see in our lifetimes?
CRAZY-INTERESTING OR RIDICULOUSLY-WEIRD
Since 1948, Cheetos fans have shared a common problem.

The orange evidence that covers your fingers and belies your Cheetos addiction.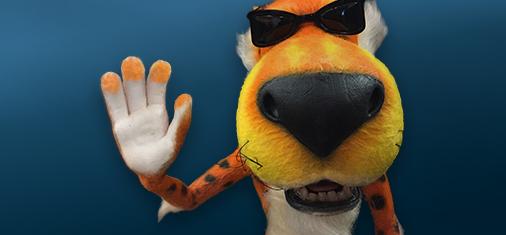 Image Source: Twitter
Now, there's an official name for the funky stuff.

So – no more excuses for calling it Cheetos fingers or Cheetos dust.

So what are you supposed to call it?

Is that what you'd have named it?
ADDITIONAL READING AND RESOURCES (ARR)
On Tuesday, January 7th, you're going to see something you've never seen before. At 1:00 PM ET that afternoon, I'm getting in front of a live video camera to reveal what could be the most profitable trading strategy of all time.
It's fairly new. A lot of traders haven't heard of it yet. In the time I've been using it, I've been able to target 2000% greater profits than the usual investment size. And now there's a way to do it using LESS money and taking LESS risk than ever before!
If I told you what it was, you wouldn't believe it. That's why I'm going to SHOW you on Tuesday, January 7th at 1:00 PM ET. Sign up for my online demo, and you'll get to watch me use this strategy on my own trades. In real time. Uncensored, unscripted, and no holds barred.
Unless you already have all the money you'll ever want and need, you don't want to miss a minute of this. It's that powerful.
RESERVE YOUR SPACE HERE
(You'll automatically be registered when you click the link!)
Thanks for reading today and being a loyal subscriber.
Your biggest fan,
Frederick Frost
P.S. We'd love your opinion.
How useful did you find today's Morning Bullets?
Not useful – It was ok – It was good – Very Useful
12.98% 13.22% 47.78% 26.02%
Note: Percentages are updated once per week on Sundays and include all feedback since inception.