Your daily source for trading strategies, tech news, and politically incorrect humor.
Hey there, Bullets Fans –
Your Morning Bullets Brief Updates are here! And that means trivia is, too.
On this day, in what year, did Yahoo go public?
Think you know the answer? You can check it in the closing area down below!
This morning stock futures slipped slightly, after a record-breaking rally on Friday.
Meanwhile, the Federal Reserve chairman, Jerome Powell, cemented the central bank's commitment to easy monetary policy.
In an interview, he said, "I think it's highly unlikely that we would raise rates anything like this year. I'm in a position to guarantee that the Fed will do everything we can to support the economy for as long as it takes to complete the recovery."
Meanwhile, on the vaccine front, the version of the virus that was first discovered in South Africa is apparently able to avoid some of the protections associated with the Pfizer vaccine.
And President Joe Biden is slated to meet with a bipartisan group of lawmakers regarding his $2 trillion infrastructure plan.
Other News That Matters To You:
Your stimulus money is a fixed amount, but with this you can keep the payments coming
Recommended Link:
Better than more stimulus money…
It seems like so many people are pinning their hopes on more stimulus money from the new administration. We'll see what happens with that, but…
Personally, I don't wait for stimulus deals.
I believe in taking charge of my own future.
I think you should take charge of YOUR own future too.
That's why I've laid out a step by step,"copy and paste" system that makes it easy to execute possible winning trades.
This "side job"  is something ANYONE can do with just $500 to start and potentially turn it into BIG paydays worth many times any amount of stimulus money the government can give you.
With this "side job" I show traders exactly how to access a little-known portal in their brokerage accounts to potentially amass a quick fortune.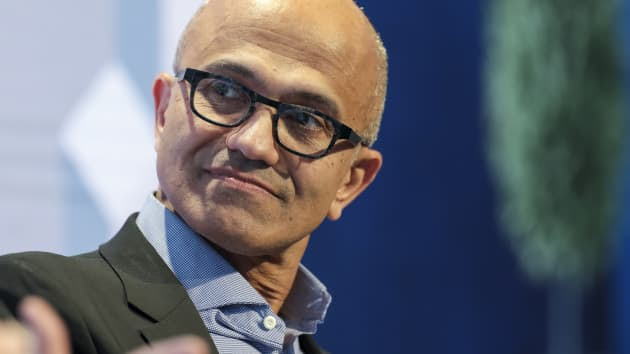 This morning Microsoft just announced a huge new deal with Nuance Communications, which is a speech recognition company, in the latest acquisition hinting at Microsoft's desire for more growth.
The deal is estimated to be worth $16 billion.
On his Twitter page, the CEO of the company wrote: "AI is technology's most important priority, and healthcare is its most urgent application. Together with Nuance, we will put advanced AI solutions into the hands of professionals to drive better decision-making and create more meaningful connections."
What else should you know about this deal and the motivation behind it?
More Headline You Need To Read:
Fredrick Frost
P.S.  How useful did you find today's Morning Bullets? 
Not useful – 22.81%
It was ok – 13.11%
It was good – 38.31%
Very useful – 25.77%
Note: Percentages are updated once per week on Sundays and include all feedback since inception.