Your daily source for trading strategies, tech news, and politically incorrect humor.
Hey there, Bullets Fans –
Your Morning Bullets Brief Updates are here! And that means trivia is, too.
On this day, more than 200 years ago, this country issued its first-ever paper currency. Can you guess the year that this happened?
Think you know the answer? You can check it in the closing area down below!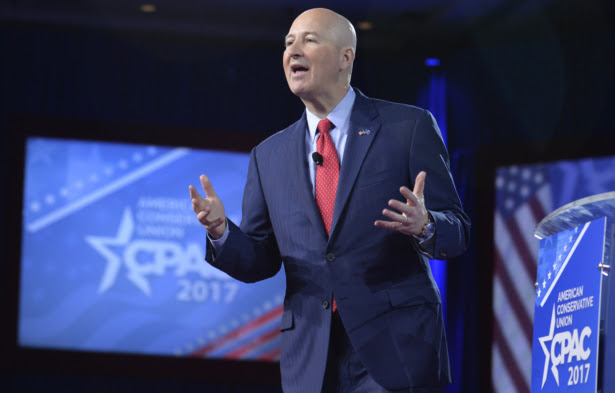 Image Source: Mike Theiler / Getty Images 
Just a couple of weeks ago, the governors of Texas and Arizona asked for help in managing the border crisis created by President Joe Biden's administration.
"Given the staggering number of violations now occurring in Texas and Arizona, additional manpower is needed from any state that can spare it. With your help, we can apprehend more of these perpetrators of state and federal crimes, before they can cause problems in your state," they said.
Already, Florida Governor Ron DeSantis has committed several law enforcement officials to the cause.
And now, Pete Ricketts, the governor of Nebraska, has agreed to do the same.
"Nebraska is stepping up to help Texas respond to the ongoing crisis on their border with Mexico," he said over the weekend. "The disastrous policies of the Biden-Harris Administration created an immigration crisis on the border. While the federal government has fallen short in its response, Nebraska is happy to step up to provide assistance to Texas as they work to protect their communities and keep people safe."
How many state troopers will be headed to the border? What other details do we know right now?
Other News That Matters To You:
5 bucks for all of this is insane — get in now
Image Source: Getty Images
Futures were quiet this morning after stocks bounced yesterday. The Dow Jones Industrial Average climbed nearly 600 points, to close almost 2% higher, while the S&P 500 increased 1.4%, and the Nasdaq inched 0.8% higher.
Meanwhile, GameStop saw its shares lurch ahead by about 9% after the company announced that it had raised over $1 billion.
And the world's largest digital currency dipped approximately 3% this morning. In two months, the digital asset has plummeted over 50%, from $65,000 to just above $31,000.
The chairman of the Federal Reserve is slated to testify before a House committee today, and will discuss the economic growth that is still tempered by pandemic concerns.
And finally, Democrats in New York are set to select their nominees for mayor today.
More Headline You Need To Read:
Fredrick Frost
P.S.  How useful did you find today's Morning Bullets? 
Not useful – 22.95%
It was ok – 13.23%
It was good – 38.01%
Very useful – 25.81%
Note: Percentages are updated once per week on Sundays and include all feedback since inception.