2020 War Explodes…

Your daily source for trading strategies, tech news, and politically incorrect humor.
Dear eMBers,

Your Morning Bullets are here. Let's dig in.
INVESTOR INSIGHTS – Market Stalls
The S&P 500 did break down from the rising wedge pattern I outlined on Friday.
Why?

The headlines hit about China and the U.S. being far apart on the a trade deal.
And President Trump said he could impose more tariffs on China if he wanted.
On the other hand, Powell told a Paris audience that the central bank is "carefully monitoring" downside risks to U.S. growth and "will act as appropriate to sustain the expansion," echoing his Congressional testimony.
Buyers continue to step up. And the index found support around 3,000 today.
What's next?
Big earnings announcements coming up:
Bank of America Corp. and Taiwan Semiconductor will report Q2 results this week.
YOUR SILICON VALLEY (LIBERAL) OVERLORDS
AI beats the world's best poker players.
The AI, called Pluribus, defeated poker professional Darren Elias, who holds the record for most World Poker Tour titles, and Chris "Jesus" Ferguson, winner of six World Series of Poker events. Each pro separately played 5,000 hands of poker against five copies of Pluribus.
The AI was built by Facebook and Carnegie Mellon University.
TRUMP DERANGEMENT SYNDROME
Who's the Democratic Squad?
4 congresswomen:
Ilhan Omar (Minnesota)
Alexandria Ocasio-Cortez (New York)
Rashida Tlaib (Michigan)
Ayanna Pressley (Massachusetts)
Take a look…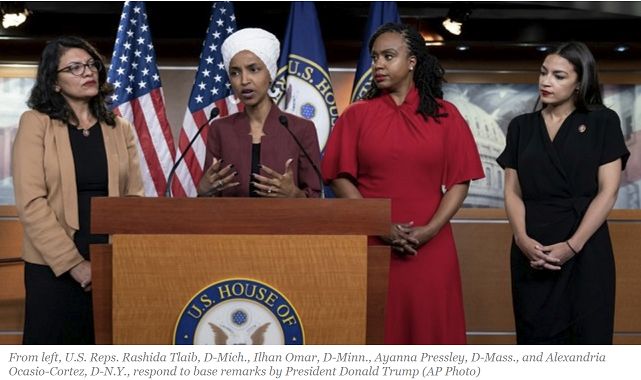 Who are they?
They are the death spiral of the Democratic Party.
Their accomplishments?
Alexandria Ocasio-Cortez refuses to condemn a terrorist attack. Take a look…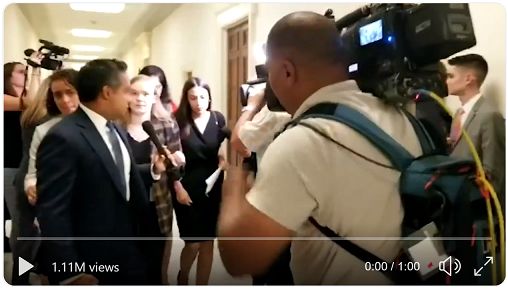 And it gets WORSE.
Omar refusing to condemn al-Qaeda. Take a look…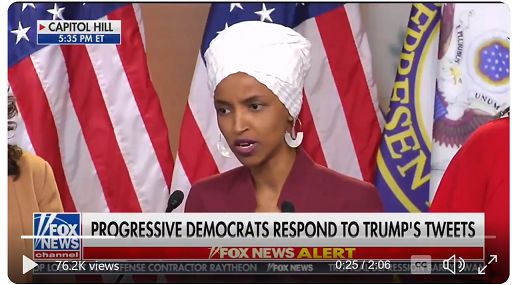 This is the Democrat Party… desperate, racist, antisemitic, and violent.
Below is my message to them…
Dear Democrats:
2016 Trump wins
2017 Trump wins
2018 Trump wins
2019 Trump wins < YOU ARE HERE
2020 Trump wins
2021 Trump wins
2022 Trump wins
2023 Trump wins
2024 Trump wins
BTW, President Donald Trump's 2020 re-election campaign and the Republican National Committee (RNC) raised $108 million in the second quarter and have $123 million in cash on hand, according to a joint statement released Monday.
#2020landslide
CRAZY-INTERESTING OR RIDICULOUSLY-WEIRD
ADDITIONAL READING AND RESOURCES (ARR)
I can't get into all the news and interesting information out there in this one email, so what you'll find here are articles, presentations, and resources I'm digging into and believe you should as well.
Newt Gingrich: Take it from me, Trump is heading for a landslide in 2020…
He can clearly see the future.
And he's been very interested in the next wave of technological breakthroughs.
That's why in an exclusive LIVE event on Thursday July 18th, at 1 p.m. ET, former Speaker of the House, Newt Gingrich is going to give us the inside track to how this miraculous new technology will change healthcare in America forever… and change medical treatments around the world.
He and a biotech investment expert will also be revealing how you could be first in line to ride this major trend for once-in-a-lifetime profits.
Click here to reserve your spot
Your biggest fan,
Frederick Frost
P.S. We'd love your opinion.
How useful did you find today's Morning Bullets?
Not useful – It was ok – It was good – Very Useful
13.1% 12.0% 49.7% 25.2%
Note: Percentages are updated once per week on Sundays and include all feedback since inception.